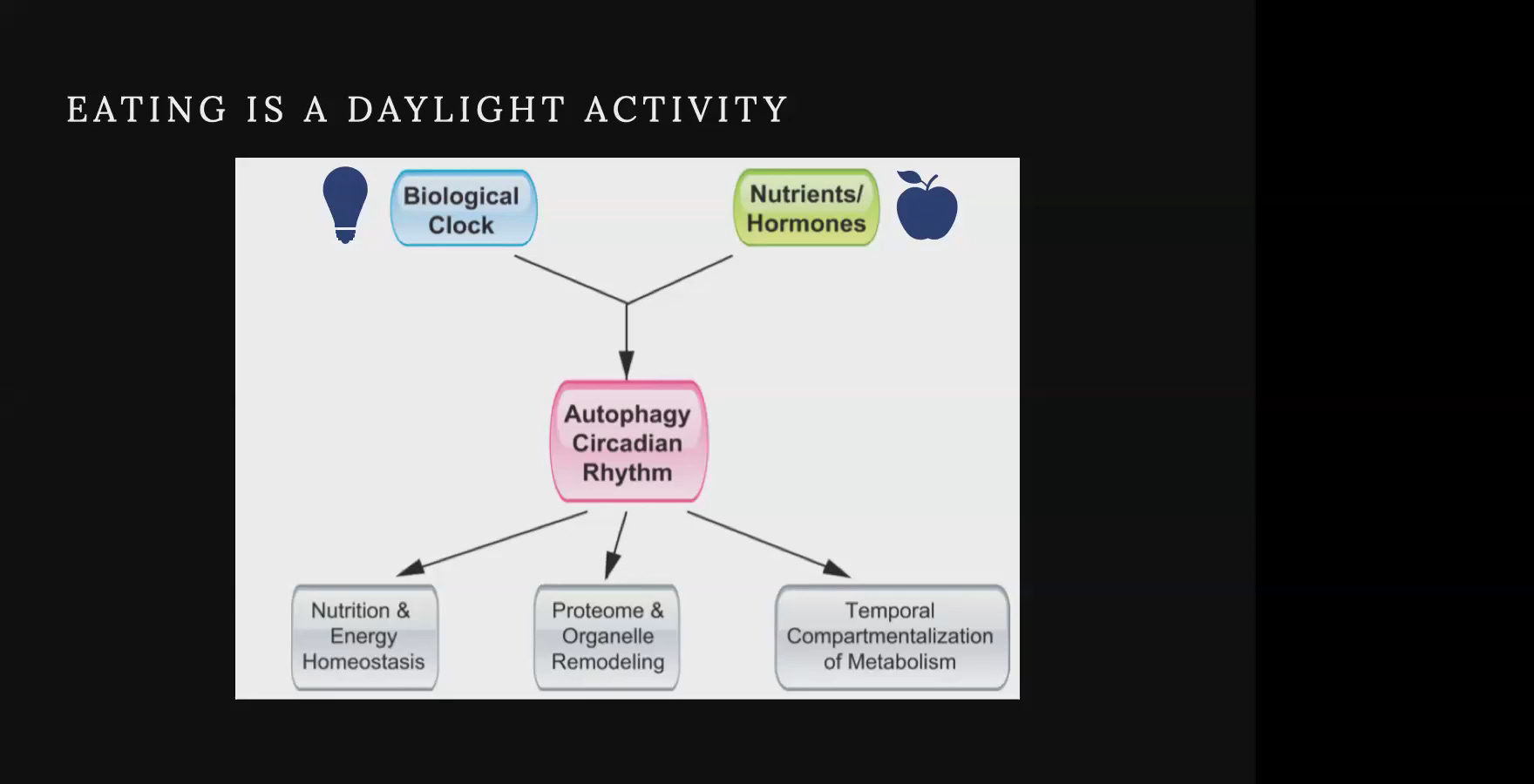 PART TWO - B: CIRCADIAN TIMING OF NUTRITIONAL INTAKE
Learn how WHEN you eat affects how food is digested.
Summary:
The timing of food consumption affects metabolism via the circadian rhythm1

Sunlight communicates with the gut to drive seasonal changes in metabolism2

The insulin response changes based on the ambient light3

Q&A: could grounding mat be helping with morning sickness?

Autophagy in pregnancy is a newer area of research with unresolved logistical challenges8

Anyone working at night is likely eating both night and day = circadian mismatch9

A quiet, dark, night where you are fasting = supportive of autophagy10

The roots of preeclampsia likely begin in early pregnancy11

Melatonin can help balance the oxidative forces in pregnancy12

"Bacon cure" in the middle of the night anecdotally resolves pregnancy nausea

Q&A: is ther…
Watch with a 7-day free trial
Subscribe to Brighter Days, Darker Nights to watch this video and get 7 days of free access to the full post archives.