Replay: The Synergy of Melatonin and Oxytocin
Live class recorded November 7th, 2023
Thank you to everyone who attended this live class! The Q&A was excellent thanks to all the great questions you brought. Register for the next community class, Wednesday December 6th at 10:30 AM Pacific: Ancestry, Latitude, and Fertility: How melanin and UV power reproductive potential.
Slides: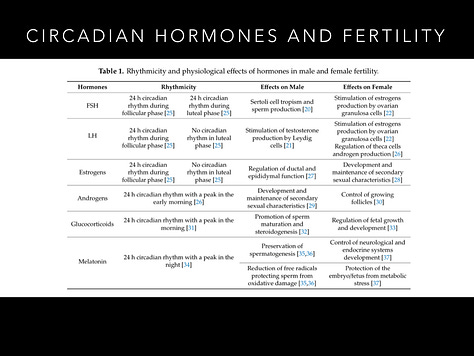 Resources we talked about in the Q&A:
Quantum Newborn Jaundice Protocols

Dminder app
Measuring skin charge for grounded sleep

Practitioner's tier of Brighter Days…
Watch with a 7-day free trial
Subscribe to Brighter Days, Darker Nights to watch this video and get 7 days of free access to the full post archives.